New Seattle Craft Breweries and Artisan Distilleries
Get the inside scoop on the new Columbia boilers going into these new and expanding craft breweries and artisan distilleries.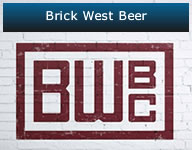 Brick West Beer
Spokane, WA
Columbia MPH 20 boiler
In the News

Planning to open your own craft brewery or artisan distillery? Contact us to learn more about a reliable, long-lasting low pressure steam boiler for your brewing or distilling processes.